It's that time again: fall. For some reason fall feels like the biggest season shift for me. Fall kinds of melts into winter and spring drags on into summer, but fall clearly starts when it gets cooler and everyone is back in school. I also know because my Starbucks order changes flavors. :-)
Anyway, I haven't done anything too new in terms of decorating for fall, but I hauled out all the good stuff from last year. Since I haven't had time the last month or so to do much DIYing, I thought I'd put together a collection of fall deco I'm coveting and thinking about accomplishing this weekend. Plus a couple of my own projects from the last few years.
Pumpkin ideas (from
here
):
Apparently I am attracted to white pumpkins.
My monogram pumpkin. How-to
here
.
Fall Wreaths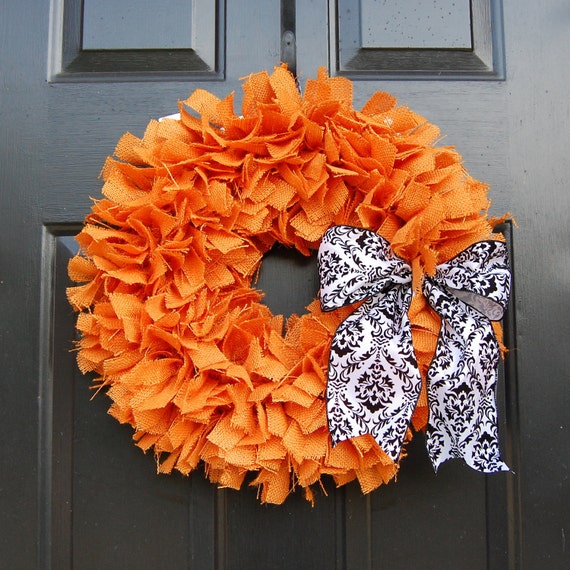 This one is perfect, not sure it would stand out quite the same way on my pink door though! From
Etsy
.
Source unknown but possibly from
here
, lots of dark doors and I love how the white monogram pops!
Witch hat cookies - these were delicious! Read about them
here
.